Tuesday, April 8, 2008
on sunday, went out wif my sis to amk. i dun wanna tok abt it anymore cos something reali bad happen.
i wish u were there to console mi cos i reali feel lyk crying out bt im jus too afraid to disturb and do nt wan u to be affected as well. hope everything will end quickly and all the best to u.
after returning home on sunday, i was dead beat. didnt want to tok to anybody bt i was forced to tok cos my mum din noe wad happen so nt to make her worry, i nid to recover to my old self.
on mon, i woke up very early becos i cant get to slp and t kept on tinking of the incident tt happen on sunday. y does tis happen to mi?? im oredi so broke and y does it happen to mi? haix. shall nt tok abt it le.
today, went out wif darling fiona to many places like j8, cityhall, bugis and tpy. bought a shoulder bag tt is used as sch bag and a wallet. was damn broke today cos i cant live w/o atm card. so borrowed alot of money frm fiona. and also, i finally got back my hp frm wheelocks place! hope tt it wun spoil so easily after tis time round of servicing. photos below. enjoy.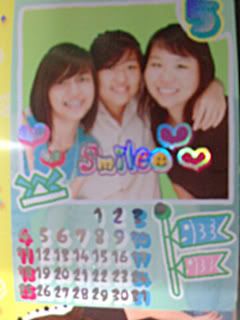 met her coincidentally. we are fated to meet.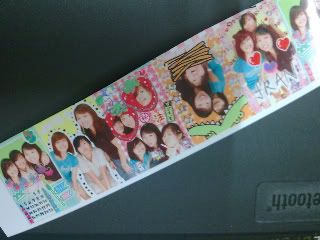 darlings forever!
photo credits goes to darling fiona! tts all for now! seeya!
9:52 PM ❤