Saturday, December 13, 2008
yoyo! im back after nearly a month! haha. got miss u? so sorry, im lazy as well as busy at the same time. so the holidays are here! shall post the things tt i rmb.
19Nov: HAPPY 18th B'DAE xiaoMEAN!!! i tink i rmbed tt our class celebrated the b'daes of the nov babies. haha.
i dun tink i can rmb any things tt happen in nov. so i will skip to dec.
4dec: HAPPY B'DAE TO DARLING LIYAN, FELICIA AND DAVE!! didn't get to celebrate wif liyan becos it's a thurs and we had lessons till very late. and i oso haven buy present for her yet. haha.
5dec: went to have proj discussion after sch and went to meet ck bro after tt. he bought a b'dae cake for liyan so i went to celebrate wif her. corinne join us too! anw, both mi and liyan think tt we can tok btr to bro in msn rather than face to face. haha. shall post pics after tt.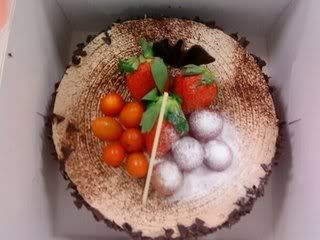 b'dae cake for liyan!
corinne, liyan and mi.
the cake tt liyan cut for mi. isn't tt big? it's like 1/4 of the cake. haha.
11dec: had informative sppech! sad to say, karen was the first few again and i was almost the last few to be called out to present. the nervousness wasn't alot anymore and the rest tt had presented at my table all tell mi tt it's holiday liao. sob sob. then i was the last to be called up frm my table. to my amaze, i actually walk around and din forget my script! and after tt, it was foto taking time!!! anw, i put on my make-up at home and i put it myself!! surprise?!?!
zm got qian bian face.
mi, zm and karen!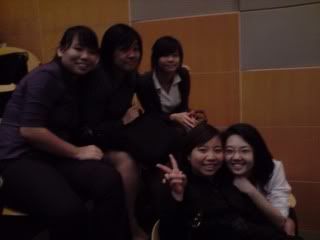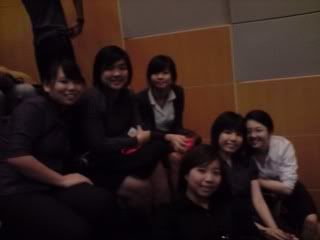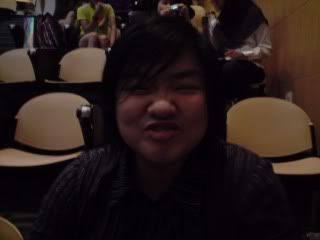 PIG!!=P
i tink tis foto is nice. peishi is gonna be damn happy liao cos i say it's nice. haha.
12dec(ytd): had a fun time in sch cos of xb and ys. they r entertaining the POM tutor as well as suan-ing her. haha. so funny! i tink they are too high le cos it's the last day of sch!! during afa lecture, i tink we jus joke around ourselves and ignore wad the lecturer taught us. lolx. but too bad, wendalyn din join in the fun cos she went back to take her stats proj outline. after the lecture, i went home wif joanne and it was a fun trip back home. haha. we tok abt alot of stuffs and it was quite *ahem*. haha. then at 4+pm she went to my hse to get the food. thanks to mummy tt i have delicious nuggets and fishballs for the class bbq. i intend to meet jo at 4 but due to some reason, i was late and she waited for mi downstairs. sorry jo! after tt, cab to fetch delcine and ys and we went sembawang park together. haha.
we r the first to reach there. the rest came after tt. the guys had a hard time starting the fire so it was quite late when we start the bbq. haha. after tt, we went to the sea/beach there to take fotos! it was so fun. we laugh together and take pics wif stupid pose together. a pity karen din join us. how i wish she was there. so after taking fotos, we went to help out at the bbq pit and ask the rest to go have their food. when teresa left us to eat, we quickly called her back cos the fire was too big! we cant stop the fire. haha. so funny! if u were at the place. u will surely laugh de. then some of them played zhong ji mi ma to finish the food. wend suffered becos she ate a lot of spicy food and i tink she is half-dead by the time she went home. haha. then before tt, we took pics at the bus stop. lolx. cab-ed home wif jo, nicole, liyan after tt. everyone was tired and i tink it was a fun and enjoyable bbq session. great jon AF0802!! happy holidays, merry x'mas and happy new year to everybody!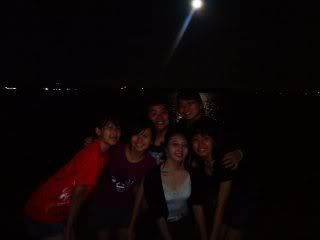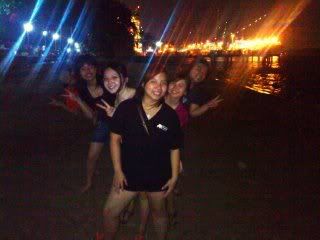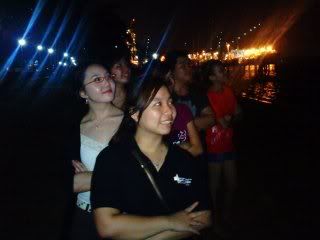 back view...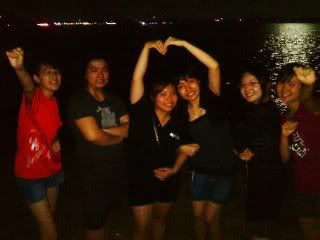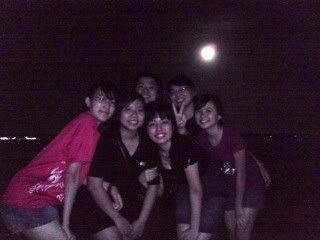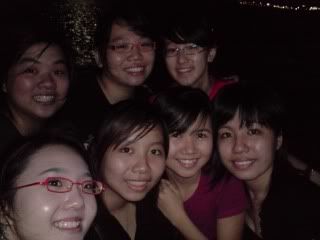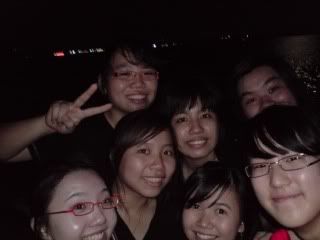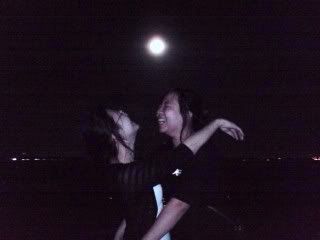 let's kiss....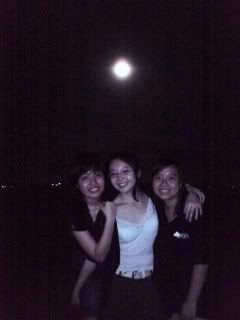 this pic is ugly!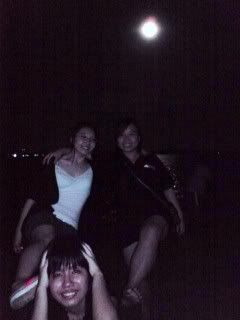 cute ps.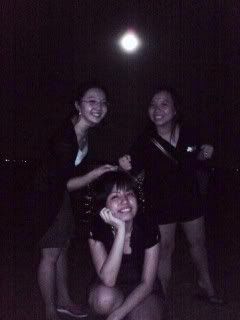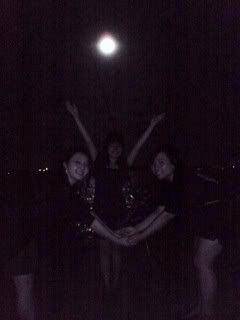 this is me!! im high at tt time so let wend take tis pic. so dun tink too much!
lastly! i got my new laptop!! thanks daddy!(:
10:07 PM ❤