Sunday, February 1, 2009
yo! back to blogging! here to blog abt the cny stuff and some other updates.
new year eve: help out my mum in the early morning. i tink i onli slept for 45 mins to 1 hr the whole nite. so i was damn tired tt day. went out to help my grandma at 2+am and onli back home at 3 to 4+pm tt day. after tt, gotta help to prepare steamboat stuff for reunion dinner. then after dinner, gotta pack and clear the hse to get ready for cny. so went back to my own hse when it was 1+am. so sian. then i tink i siao oredi. cos i still manage to apply nail polish till 2+am before goin to slp. haha.
1st day: woke up at 9+am which is unexpectedly early this year becos my family normally wake up at onli 10 to 11am. haha. so get ready to go back to my grandma hse. when we went back, no one was here yet and we were quite surprised becos my relatives were normally very early but tis year its different. after tt, had breakfast which is vegeterian. this is our hse tradition to have vegeterian food on the first of cny morning. this year, my mum cook alot and not all the people eat so left quite alot. then all the relatives came and it was so boring. cos i got nth to tok to them and i feel lyk slping. sian. btw, i wore brown contact lens tt day. my first time wearing coloured contact lens! haha.
me!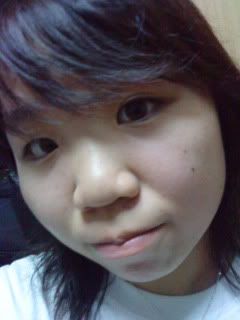 do u all see my brown contacts?
2nd day: woke up at 10+am and went to have mac breakfast. my mum treated us! after tt in the afternoon, im being good by doin ny tutorial but onli half done then went to my aunt hse after tt. it was boring as usual cos i got no one to tok to except my sis. then they invited lion dance troupe to their hse. this is my first time seeing lion dance so closely. haha. i even took a video of it but i dun tink im putting it up cos the file is too big. lolx. at nite, ate kfc as there weren't any food selling at other places except kfc so another fast food tt day. haha.
lion dance fotos: (sorry, lazy to rotate the fotos.)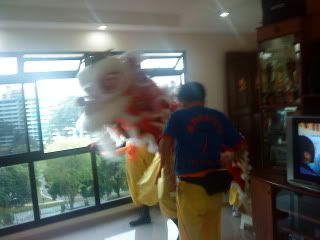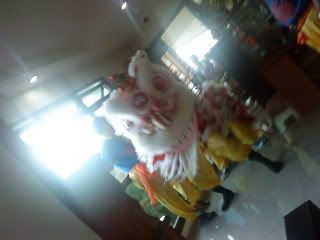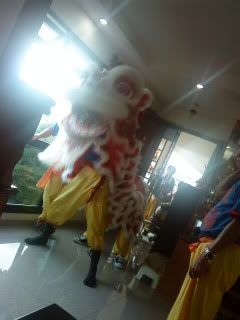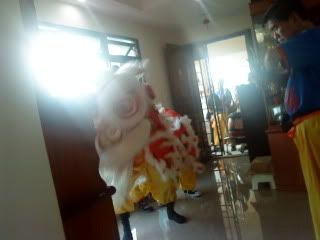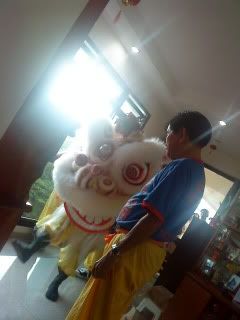 3rd day: went to sch in the morning. and it was my b'dae! i straightened my hair and wore my coloured contacts. wanted to put on make-up but i doubt the rest of them didn't put so in the end, i din put. lolx. they went to my hse and yupp things goes on as mention in my previous post. had fun tt day! thx all!
photos taken:
b'ade cake!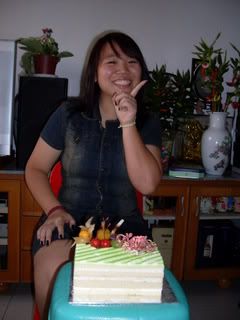 me!
jo darling!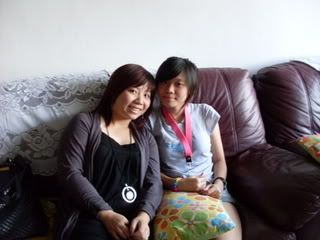 jo and karen.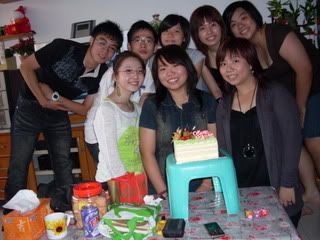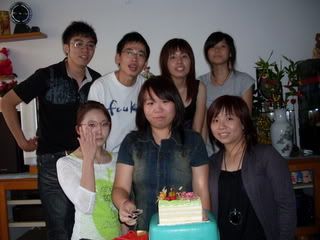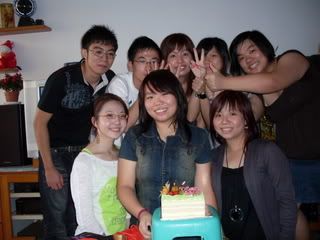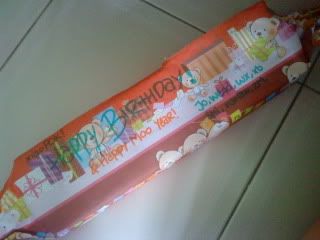 b'dae present!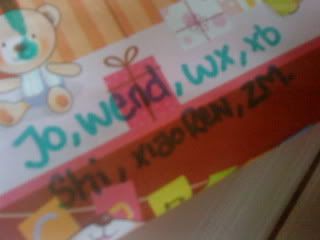 from....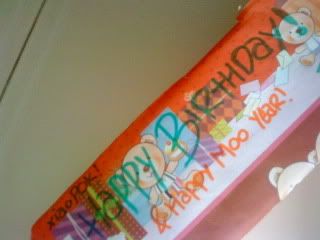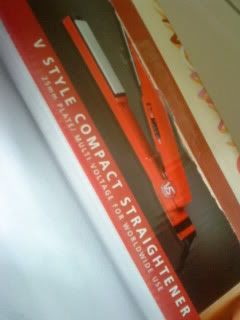 it is a hair straightener!!!
and last but not least:
our nail colour! guess which is mine? haha.
thursday: went to sch in the morning cos got proj discussion at 8am and then oral comm debrief after tt. i still score badly for it. haix. i doubt i will improve anymore. nvm. 1 last one and tt's it! then in the afternoon, had sharepoint personal webpage presentation. wasn't prepared for it so i jus went up to spoke crap. i was so blur up there tt the ppl sitting down kept correcting my mistakes. ok it's over oredi. then it was stats lecture and the lecture was spent goin thru qns and doin qns. i got so pekcek when doin the qns cos there was so much calculation. but in the end i still manage to finish. hope tt i will be able to do it during exam.
friday: everything was as usual. except tt i din manage to catch wad the pom tutor was saying becos i was playing wif my laptop thru out the lesson. haha. so i gotta get ans from other ppl. so

whoever has tutorial 12 ans, kindly send it to mi if u all have seen this part. thx!

stayed back to do proj after sch. and i tink it was unproductive cos i din put in effort at all. and i was playing around. so sorry guys.
sat: supposed to go out wif darlings but in the end, it was cancelled. hope tt we will get to meet up one day. at nite, went to another aunt's hse and have dinner. was so damn full after the dinner. and was home sweet home after tt.(:
today: it was everybody's b'dae! happy b'dae to all! had a sumptuous meal and before tt, we had yu sheng and not forgetting the seven types of vegetables tt we were having. it's a tradition to have tt for every seventh day of cny.
there are seven types of vegetables inside!
9:29 PM ❤