Tuesday, March 10, 2009
oops! i have neglected my blog for a very long time so im here to make an update! firstly, we (karen, zm and i) have gone for a swim twice so far in this holiday. the first time is at jurong east swimming complex. had a fun time there and i was almost drown but karen and zm jus stand there laughing at mi and dun cum and help mi. but luckily, im alrite. haha. it was quite funny when i tink of tt incident. lolx. then before we left, we went to the lazy river again and it was so disgusting because there is someone who i dunno whom shit inside it and omg, the piece of shit was the size of my fist. haha. so we quickly went up after tt. we have decided not to go there anymore unless it's a mon afternoon cos they will do cleaning in the morning and this means tt the water will be the cleanest on mon afternoon. after tt, went for a job interview for IT fair and of cos it was not successful. nvm, dun intend to work there anw.
photos!
waiting for karen, so we camwhore...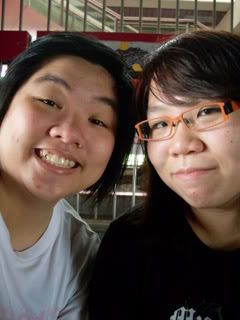 after swimming...
oops! i have a bad sun burnt!
next place tt we have gone for swimming is at yck. i din noe it's so near to our sch! ok. so we had a fun time swimming. and the weather was alrite, not too sunny or not too cloudy. haha. my arms were aching after the swim and im very tired after tt. maybe becos of the wushu training on wed nite then followed by swimming the next day. but still, i enjoyed swimming wif karen and zm!(:
photos!
and i hate wet hair!!!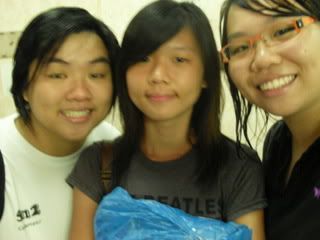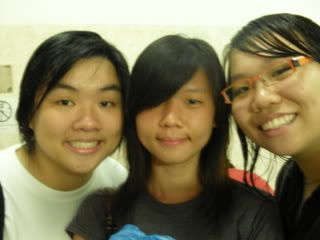 as for wushu, the first lesson, we revised tan tui and i almost forgot everything! i gotta see ppl do then i can do. omg! grading is cuming and im here not improving but forgetting the steps! i must work even harder so tt i can at least get a bronze. then i cannot catch up wif the speed of gongli quan the seniors are doin so i jus stand there and do nth and i oso forgotten the steps. haha. but the second lesson, i rmbed the steps, jus tt not enuf energy and strength to do them well. i mus buck up! then after the lesson, we celebrated the feb babies b'dae! ok. tt's all for wushu!
during the days tt i din go out but stay at home, i was so bored tt i repeat watching the dramas tt i have seen before and i found a book on origami! i figured them out and did some of them! it was fun but not environmental friendly cos im wasting papers to do them. haha.
this is wad i do when im bored!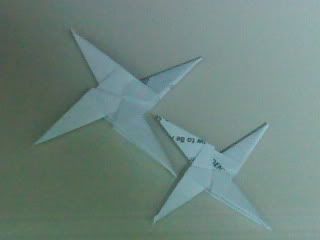 ok. so i will end here. bye!(:
4:59 PM ❤